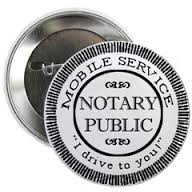 Are you searching for Notary in Phoenix Arizona that is Fast, Reliable and Affordable? We can help. For your convenience and because we are dedicated to providing 100% Customer Satisfaction, short notice appointments or location are never a problem. Call 623-850-1295.

Notary Public / NNA Certified Loan Signing Agent – Licensed, Bonded and Insured. Specializing in assuring documents for your mortgage, reverse mortgage, refinance, and other loan documents are properly prepared and signed. An experienced professional to serve all your Mobile Notary and Signing Agent needs. Guaranteed to provide fast, accurate and affordable services.
Notary Public AZ is the PREFERRED choice to assist you with your  Mobile Real Estate Loan Closings  and Mobile Notary needs in the Greater Phoenix and surrounding areas. Service hours are very flexible including early morning, business hours,evening and weekends to accommodate your scheduling needs.
Notary Public AZ provides mobile notary and signing services at your location and when convenient for you. Locations can include your home, office, hospital,correctional facilities, DMV, your favorite coffee spot or just about any other desired location.

Reliable and Accurate Mobile Notary Signing Services are provided to support Banks/Lenders,  Title Escrow Companies, Real Estate Agents, Settlement Service Companies,  Attorneys,  Auto Brokers, Auto Dealerships, Corporate and Small Business, Financial Advisors, Physicians, Structured Settlement Companies, Assisted Living Facilities and the General Public for any type of document, notary signing or witness needs.